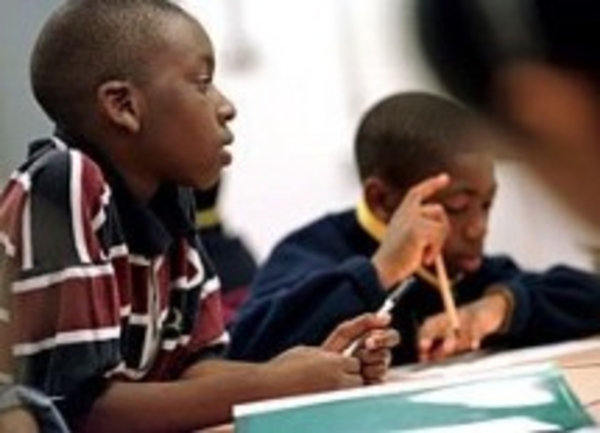 Over the last few days an article published on Forbes website has been causing a lot of controversy. "If I Was a Poor Black Kid" by Gene Marks, a fictional article written by a middle-class white technologist, attempts to explain the path he would take to escape poverty if he were the proverbial poor black youth.
By default any white middle-aged man attempting to write about the plight of black youth is going to get a lot of backlash no matter what he writes, but when the article misses the mark the scrutiny will justifiably be amplified. Although I believe that the author may have been well intentioned his oversimplification of the problem has got a lot of black people up in arms. I am one of them.
The problems of black youth born in poverty are ample. If they could all be solved in one article there would be no need for a
Black Man Survival Guide
. We have written hundreds of articles, answered hundreds of questions and talked about all topics ranging from fatherhood to credit to education and we have only scratched the surface! As we write page after page trying to adequately define problems and then highlight solutions it becomes painfully clear that Mr. Marks had absolutely no chance of succeeding with his article. At best it was a fool's errand by a well-intentioned man; at worst it was the patronizing prattle of an arrogant suburbanite. Personally I think it was more the former than the latter but the result is still the same –
- Fuel for the conservative masses to demonize minorities as "lazy" and "underachieving"
- An oversimplification of the problems of ALL poor and middle class people in America
- Perpetuation of a "blame the victim" mentality that makes victimizers feel good and lowers the self-esteem of the victim
This opinion piece is not meant to bash the validity of some of the arguments Marks makes in his article. Some of his suggestions are pretty good. The problem is that it is woefully too simplistic. For those who haven't (or don't want to) read the piece, Marks basically says that:
a) If you use the Internet and other readily available technology and study real hard;
b) You will get into great public school (or even private school), get a college scholarship, get a job as a computer guy (like him) and live happily ever after.
Oh, and don't forget to eat your vegetables! This is such an oversimplification of the problems in America that it doesn't warrant dissecting. It is a bumper sticker not an article. Far be it from me to fall into the same trap as Marks with this piece, I will simply list a few of the other issues that poor black youth have to contend with.
Random street violence
30+ kids to a classroom
Lack of books
Lack of athletic and music programs to hold a child's interest
Lack of black male teachers as role models
Getting mugged on the way to and from school
Getting mugged on late night trips to and from the library
Lack of money to afford a home computer
Lack of computers in the classroom
Rundown school buildings
Scholarships to private schools only satisfy 10% of those who want them
Competition and waiting lists for charter schools
Pressure to join gangs for protection
Pressure to join gangs for income
The high cost of college tuition
The fact that there is 1 scholarship available for every 1000 urban youth who want one
The lack of adequate school counselors
Lack of businesses in poor neighborhoods offering part-time employment
A peer group of students who have no aspirations for college
Absentee black fathers
Institutional racism
Overt racism
Each of the above items deserves a serious discussion with some concrete solutions offered. NONE were mentioned in Mark's article as contributing factors to the plight of the "poor black kid". It is only when these (and the hundreds of unlisted) problems are looked at COLLECTIVELY can we begin to have an honest dialog about why so many black youth are in danger of never living that safe, financially secure, middle-class existence that America proclaims is available to us all.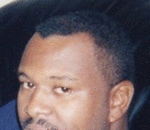 Posted By: Darrell Garrett
Friday, December 16th 2011 at 2:16PM
You can also
click here to view all posts by this author...