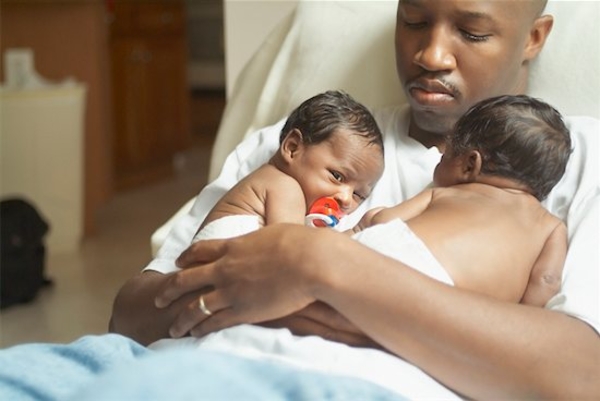 Just published this article over at AfroDaddy.com and wanted to share it with you here. The article contains a list of books for young black fathers to help them from the early stages of pregnancy to the stage of raising teenagers. Fatherhood is tough and black men and we need to use all the resources we can. Too often we think that we have to do everything by ourselves or that there is no help available. Even worse we think that nobody understands and that nobody cares.
Anybody who has been a new father knows that it is the scariest of times even in the best of circumstances. When you have a few strikes against you (ex: unemployed, unmarried, etc.) it is easy to et overwhelmed and leave the situation. Don't leave. Seek help. Here are some books to show you that you are not alone and you can e a good father to your son or daughter even though you might be scared out of your mind.
You can find the rest of the list and read the full article with book summaries here:
http://afrodaddy.com/for-the-daddies/10-great-books-black-fathers.
Below are some of the recommended books.
Championship Fathering by Carey Casey
DadLabs (TM) Guide to Fatherhood by Clay Nichols
I am a Father by David Manuel
The Best Kept Secret: Single Black Fathers by Roberta L. Coles
God Has Smiled On Me: A Tribute to a Black Father Who Stayed and A Tribute to All Black Fathers Who Stay
The New Dad's Survival Guide: Man-to-Man Advice for First-Time Fathers
The Pocket Idiot's Guide to Being an Expectant Father by Joe Kelly
Successfully Raising Young Black Men, by Kevin D. Barnes, Sr.
Posted By:
Friday, August 26th 2011 at 4:52PM
You can also
click here to view all posts by this author...