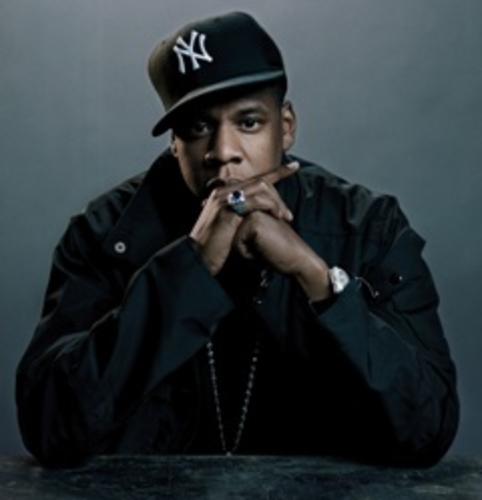 Originally published at AfroDaddy.com:
http://afrodaddy.com/inspirational-people/jay-z)
For anyone looking to find success in the rap game they would be hard pressed to find a better role model to follow than Jay Z. Born Shawn Corey Carter in Brooklyn, New York, Jay Z has become the standard that all rappers aspire to, literally and figuratively creating "The Blueprint" for success as a rap artist and beyond. Since the release of his first hit single "In My Lifetime" in 1995 Jay Z has gone on to become one of the most successful artists in history, winning 13 Grammy Awards and selling more than 50 million albums worldwide. He holds the record for most number one albums for a solo artist and in 2009 was ranked as the tenth most successful artists of the decade (2000 – 2009) by Billboard Magazine.
Certainly his success as an artist sets Jay-Z apart from his peers, but as impressive as that may be it is only part of what makes Jay-Z such an inspirational figure. The success Jay-Z has enjoyed as a businessman is equally as impressive as anything Jay-Z has done behind the mic. In 1996 Jay-Z founded Roc-A-Fella records with his childhood friend Damon Dash and has used his company to not only launch his albums, but as a platform to launch other business ventures to include the Rocawear clothing line, Roc-A-Fella Films, and the Scottish vodka "Armadale". Outside of his company Jay-Z is part-owner of the popular 40/40 Club and the New Jersey Nets basketball team. He also has a popular line of Reebok shoes called the S Carter collection. It seems that from a business standpoint that everything Jay-Z touches turns to gold and he doesn't appear to be slowing down any time soon.
Jay-Z's road to success was not an easy one. Although he is currently married to mega-superstar Beyonce Knowles and has just competed the new album "Watch the Throne" with his protoge Kanye West, Jay-Z is never too far removed from his humble beginnings. Raised by a single mother in the Marcy Projects in Brooklyn, Jay-Z attending multiple high schools and eventually dropped out and sold drugs to make ends meet. Jay-Z is not proud of his indiscretions as a youth, but he never shies away from them in his music or in interviews. In spite of his troubled childhood Jay-Z overcame his circumstances and rose to the top of the business world. Jay-Z is living proof that a person can overcome their environment and become as successful as they want to be. For that alone, Jay-Z is definitely one of the most inspirational people in the world.
You can read more about
"Why Jay Z inspires"
here.
Posted By:
Thursday, August 11th 2011 at 2:19PM
You can also
click here to view all posts by this author...