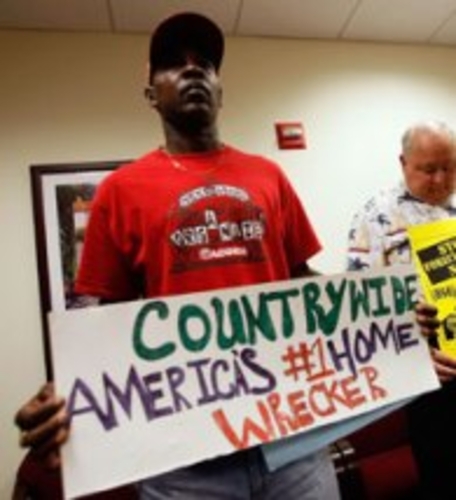 We all know that slavery, Jim Crow, segregation, lynchings and racism put blacks at a significant sisadvantage when it comes to wealth building in America, but it seems that there is little understanding of why Black America is still so far behind materially. The question to be asked is:
"Since the passage of the Civil Rights Act of 1964 what has Corporate America and the government done to level the playing field for blacks"?
Certainly civil rights legislation made overt discrimination illegal and racism certainly is frowned upon today, but instead of outright racism we have moved into a situation where for the past 40 years corporate and government policies have systematically kept black people in in disadvantageous situations and have not allowed for equal growth. For every Affirmative Action or "special program" designed to help African Americans there are multiple policies working against black advancement. Below are 10 such policies that unfairly impact black men, the black family structure and the black community. To read more detail about each one of these policies visit this blog post at AfroDaddy.com:
10 Corporate and Government Policies that Unfairly Punish Black Men
.
1. Redlining
2. Supermarket Redlining
3. Liquor Lining
4. The "Drug War"
5. Stop-and-Frisk
6. Predatory Lending
7. Bank Growth Policies
8. Truancy Practices
9. Welfare
10. Minimum Wage
Get the details here:
http://afrodaddy.com/The-AfroBlog/10-corporate-and-government-policies-unfairly-punish-black-men
Posted By:
Monday, August 8th 2011 at 9:59AM
You can also
click here to view all posts by this author...