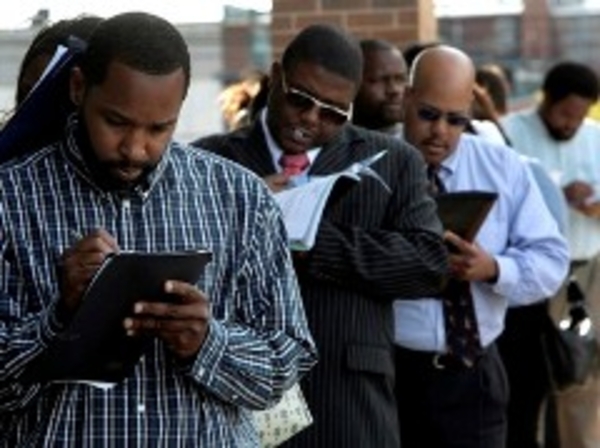 The current economic downturn, combined with the recent financial meltdown and the current housing bubble has made life for many Americans difficult if not unbearable. One of the age old truths that is still holding water during this economic climate is the disproportionate affect that hard times has on African Americans versus the general population. Last week the latest unemployment figures came out and they were very disappointing. The jobless rate in America has risen to 9.3 percent and the number of new jobs created was way below expectation. The numbers signify a stagnation of the economy and continued suffering for middle class Americans. As bad as these numbers are, for blacks the problem is magnified.
Overall unemployment for African Americans remained at 16.2%, nearly twice that of whites. Digging into the numbers further we can see that the situation is even worst for black males. As of May 2011
Black men
are jobless at a rate of 44%. Black teenage men are unemployed at a rate of almost 50%! With no jobs available young black men are seeing less and less value in educating and training themselves. The result: a 50% high school dropout rate for black teenagers in many urban cities. With 1 out 2 young black men out of work and 1 out of 2 being uneducated our country is at the risk of losing a whole generation of black youth to the streets and subsequent life of crime and poverty.
To Read the rest click here:
http://afrodaddy.com/The-AfroBlog/america%E2%80%99s-cold-equals-black-man%E2%80%99s-pneumonia
Posted By:
Monday, July 18th 2011 at 7:57PM
You can also
click here to view all posts by this author...