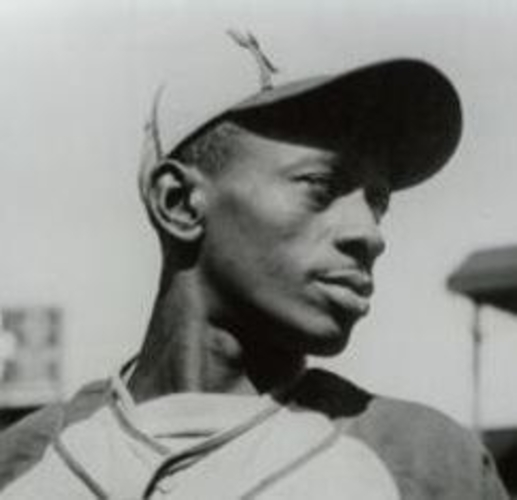 Sometimes you read something so amazing you just need to share it. This is the latest post in Inspirational People about Satchel Paige, former Negro League turned Major League baseball player at age 42. To read the original post:
http://afrodaddy.com/inspirational-people/satchel-paige
Leroy "Satchel' Paige was a legendary pitcher in both the Negro Baseball League and the Major Leagues. There are many hall-of fame baseball players who have said that Satchel Paige was the best ever. In 1971 Satchel Paige was the first Negro League baseball player inducted into the Hall of Fame, but that is only the cap on an amazing story of an amazing man.
It is estimated that Leroy "Satchel" Paige was born on July 7, 1906, and his age is central to his story. His professional baseball career began in 1926 with the Chattanooga White Sox of the Negro Southern League. His legendary pitching career didn't end until 40 years later. After dominating the Negro Leagues for years, Satchel Paige became the oldest rookie (at age 42) to ever enter Major League baseball. Five years after entering the Majors Satchel was still on top of his game and pitched in the Major League All-Star game in both 1952 and 1953. In 1965 at the tender age of 60 he pitched three shutout innings for the Kansas City Athletics. Satchel ended his career in 1966 and left a set of records that will absolutely never be broken.
Proclaimed the greatest pitcher in the history of the Negro Leagues, Paige is the owner of such incredible records as winning 21 games in a row and pitching 64 consecutive shutout innings. His best season came in 1933 where he compiled a 31-4 record, and for his 22 year stint in the Negro Leagues he was the most dominant pitcher to not be in the major leagues. At age 48 he finally got his chance, but one can only imagine how the history of Major League baseball would would be rewritten had Satchel been allowed to pitch in the Majors during the first 20 years of his prime.
Why They Inspire:
He lived life the way he wanted, playing the game he loved. Satchel Paige was extremely talented and he knew it. He was not ashamed to tell people of his greatness, but he was not an overly boastful man. He just felt he should be recognized for the greatness that was. Eventually Satchel got his wish, but he always remained a fun-loving baseball player until the day he passed away.
He never gave up on his dream to be in the Major Leagues. In a time when African American dreams were constantly crushed through lack of opportunity and racism, Satchel Paige never gave up on his dream to play in the Majors. He serves as inspiration to all to never give up on your dreams.
His longevity in sport is legendary and will probably never be duplicated. There are many records for the oldest player in this sport or that but none has played longer with more skill than Satchel Paige. It is our job to make sure that history never forgets his legendary accomplishments at his age. Satchel Paige serves as a role model to all that you are never to old to fulfill your dreams.
He was an early pioneer in the integration of baseball. All these brave pioneers had to have exceptional talent as well as a special temperment to deal with integrating into a league during a time where racism abounded. Satchel was one of several very special men of that era.
In Their Own Words:
Satchel Paige was an amazing man and this 1 page tribute can only tell you so much about this amazing man. Hopefully the following quotes by him give a little more insight into how the man lived and how he achieved greatness.
"Aint no man can avoid being born average, but there ain't no man got to be common"
"Age is a question of mind over matter. If you donít mind, it doesnít matter."
"I never threw an illegal pitch. The trouble is, once in a while I would toss one that ainít never been seen by this generation."
"I never had a job. I always played baseball."
"Work like you don't need the money. Love like you've never been hurt. Dance like nobody's watching."
Posted By:
Wednesday, June 1st 2011 at 8:20PM
You can also
click here to view all posts by this author...