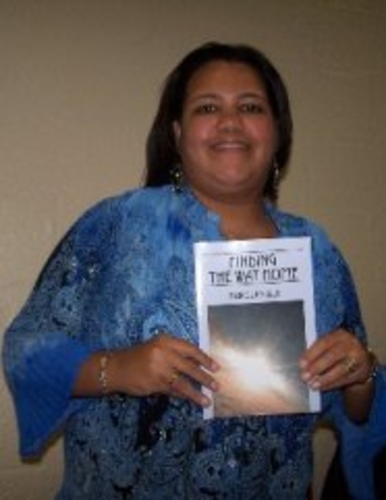 Fabiola Sully is a Haitian-American from Long island, New York but born in Brooklyn. She has been writing off and on since she was seventeen. Currently she writes part-time and works in the medical field full-time. Her book of poetry, "Finding the Way Home" was published in June 2009. Other than writing, she's into music, watching movies, reading, swimming, the arts and theater, and hopes to travel more in the future.
Fear by Fabiola Sully
Fear
I know your weaknesses.
I know your doubts.
I know when you're feeling down.
And your pessimistic thoughts.
I have crippled your thought process.
I have made you sulk.
I even broke you down,
Worrying about your insecurities.
I have kept misery within your grasp.
Knowing you're searching for true happiness.
Iíve kept you away from the unknown.
And all the inexperienced.
Iíve even kept you away from love.
Knowing you wonít know how to handle it.
Why deal with something you canít control.
When you canít step to the challenges.
Youíve tried to get rid of me.
Yeah, I know you fought back.
But Iíve kept striking.
Once your defenses were down.
Eating your confidence and well-being.
I know one day you will find the courage.
To put me out of my misery,
But when you have those feelings.
Of nervousness, tightness, and heat flashes,
I'll be there.
You know my name.
© 2003 Fabiola Sully. All Rights Reserved.
BPM: Fabiola at what age or point in life did you unlock your gift for poetry?
I started reading and writing poetry at seventeen and continued through college. It came after taking a Composition and Rhetoric class in high school. In college, I tired to take as much English and poetry classes as i can.
BPM: What moved you to begin writing?
It was another way to express myself and bring out my feelings and opinions. I have always been a quiet person growing up and not very verbal. Writing ( especially poetry0 was a gateway for me. Everything I felt or thought, I wrote down or express it in a poem.
BPM: Does your work offer a glimpse into your philosophy on life?
We have all gone through hurdles and obstacles in life and growing up. They can't be avoided and how we handle them makes us stronger. It can be dealing with with society, an/or growing up in general. No mater how much we avoid the hurdles (young and old) they will be in our way at any given time.
BPM: Introduce us to your latest published work. What style is it?
My book, "Finding the Way Home," is a book poems I have written from my college years to 2008. Most of the poms come from others ans my own experiences growing up and dealing with life. I also deal with emotions I have experienced. Most of them are freestyle and I have a way of putting everything out there.
BPM: Does your writing offer refuge or healing in its form of expression?
I believe my writing offers refuge. I mostly write in third person, so I can talk about myself or another person. So readers can see themselves in any of the poems. And just say i went through something similar.
BPM: Does your writing depict the struggles of our people, especially women and young girls?
Women and young girls go through so much growing up dealing with life, and people telling us how to live and act. I wanted to show that they are not alone in their struggle and others have gone through it. It's not easy because of the different experiences that will come. However, these situations will make you stronger and learn more about yourself and capabilities.
BPM: How can our readers reach you online?
I am on facebook (www.facebook.com/fabiolasully). I am on myspace(www.myspace.com/fabiolaakamysticpoet) and read my blog. You can visit my book site on outskietspress.com (http://outskirtspress.com/findingthewayhome), there is a link to my book. You can also email me at mysticpoet729@gmail.com and fabiolas1@aol.com You can also find my book on Amazon.com (under Fabiola Sully)
Finding the Way Home by Fabiola Sully
ISBN-13: 978-1432716226
Category: POETRY / General
Distributed via: Ingram, Baker & Taylor
Available at:
www.outskirtspress.com/findingthewayhome
Receive up to 40% off at:
www.outskirtspress.com/bookstore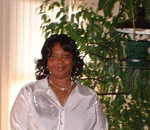 Posted By: EDC Creations
Tuesday, August 17th 2010 at 7:11PM
You can also
click here to view all posts by this author...